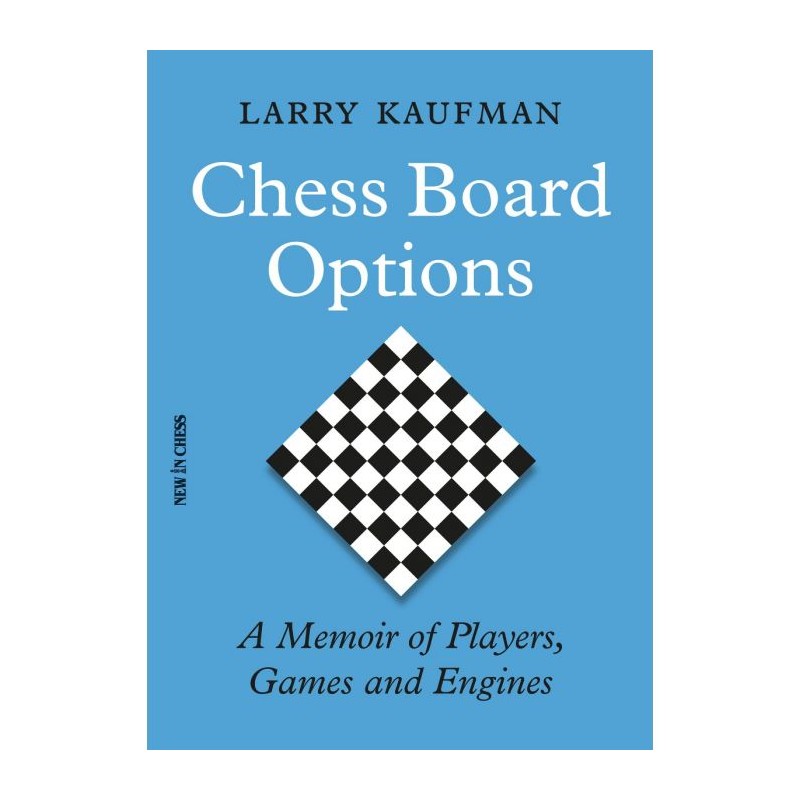  
Chess Board Options de Larry Kaufman
Larry Kaufman can safely be called an exceptional chess grandmaster
Larry Kaufman started out as a prodigy, however not in chess but as a whizz kid in science and math. He excels at shogi (Japanese chess) and Go, and is also a world-famous computer programmer and a highly successful option trader. Remarkably, as a chess player he only peaked at the weirdly late age of fifty.
Yet his victories in the chess arena are considerable. Over a career span of nearly sixty years Kaufman won the state championships of Massachusetts, Maryland, Florida, Virginia, D.C. and Pennsylvania. He was an American Open Champion and won the U.S. Senior Championship as well as the World Senior Championship.
'Never a great chess player' himself (his words), he met or played chess greats such as Bobby Fischer, Bent Larsen, Walter Browne, Boris Spassky, Viktor Kortchnoi and many others. He worked as a second to legendary grandmaster Roman Dzindzichashvili, and coached three talented youngsters to become International Master, one of them his son Raymond.
This engrossing memoir is rife with stories and anecdotes about dozens of famous and not-so-famous chess players. In one of the most remarkable chapters Larry Kaufman reveals that the American woman chess player that inspired Walter Tevis to create the Beth Harmon character of Netflix's The Queen's Gambit fame, is his former girlfriend. You will learn about neural networks, material values and how being a chess master helps when trading options. And find lots of memorable but little-known annotated games.
Voici d'autres articles susceptibles de vous intéresser