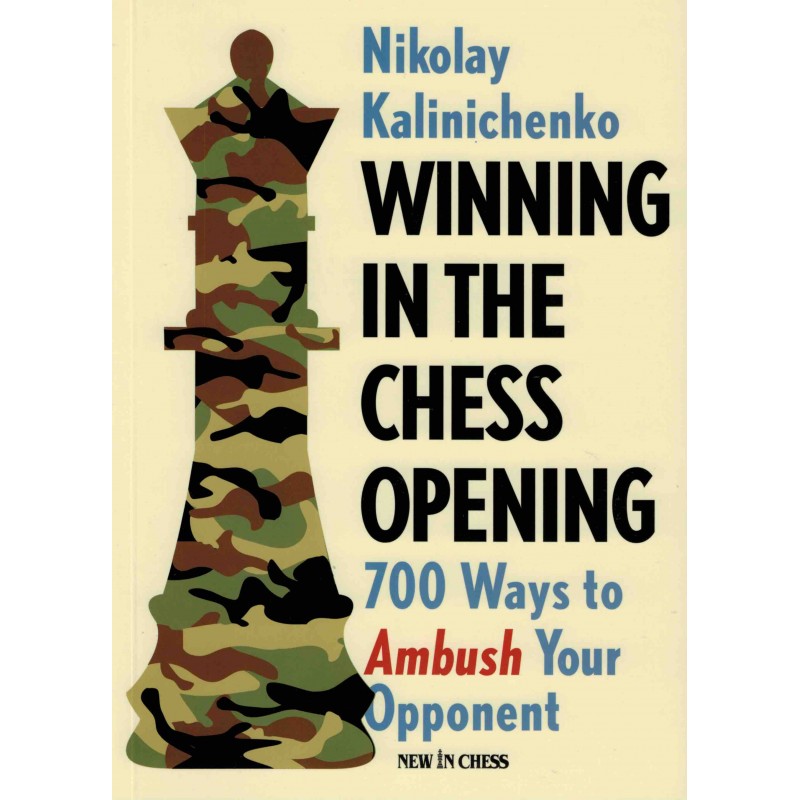  
Winning in the Chess Opening de Nikolay Kalinichenko
"Every chess player loves to win early in the opening. However you should never lose sight of the most important objective of your opening play: the proper development of your pawns and pieces.
That is why this book is more than just an enjoyable collection of traps and tricks. Prolific Russian chess author Nikolai Kalinichenko has collected 700 brilliant miniatures, topical games from a wide variety of players, from World Champions to amateurs. They are selected for their instructional value, and not merely to highlight blunders or accidents.
In his notes Kalinichenko always explains the ideas and plans behind the opening and how play could have been improved. The games are arranged by opening, so the book can be used as a manual. [...]"